<![if !vml]>

<![endif]>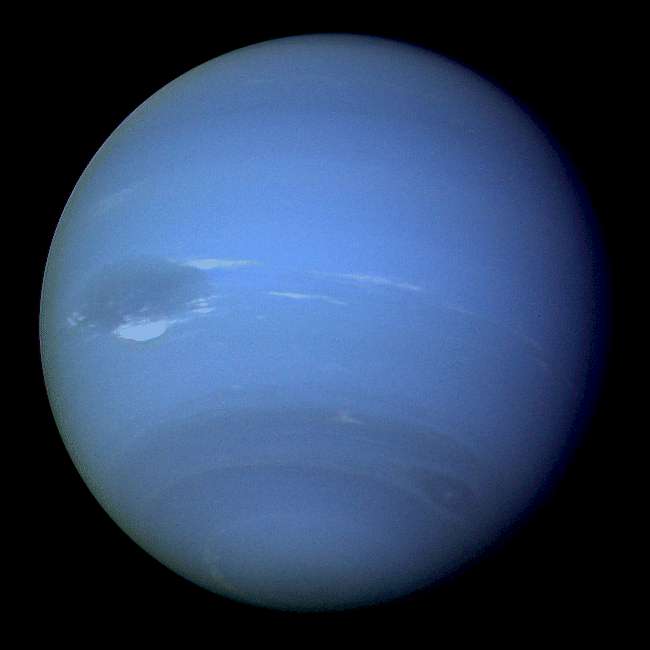 I have had a long and abiding love for the heavens and as a youngster used to spend many night time hours outside observing. In Hawaii, especially in 1959-1963 and again in 1966-1970, the night sky there was exceptionally dark and inviting for the observer. Probably due to being in the middle of the Pacific Ocean and before the proliferation of light pollution.
Early on was bare eyes, binoculars and an especially sad 4" department store Newtonian with plastic parts. But they did get me started and at that point in time were adequate. Vietnam and other factors interrupted my primary goal of getting a really excellent scope of my own. Although I subscribed to Astronomy magazine and drooled over a Celestron 8 and that outrageous orange tube. But again other factors in life demanded attention more than the scope.
Finally, I got a present from a close friend which just about floored me: a 8" Celestron Dobsonian! There have been few times when I actually got a "buzzy" head and the world began to fade to gray, and that was one of them.
Paul Gustafson DVM, one of my best friends and Godfather to my kids, colluded with my wife and duped me into driving him up to Company Seven, an optics company in Laurel Maryland to "pick up a new storage case" for him. I had been there several times with Paul. The first time on a trip to buy his first big scope, a Celestron C-11 (11" Schmidt Cassegrain) with a Losmandy mount and all the goodies. So, while I thought it odd he didn't just have it shipped down, I like the drive, enjoy visiting Marty, browsing his shop, and was helping a pal. So off we went.
Standing there in the showroom one of Marty's assistants said "Well Paul, there it is" and he started looking over the scope. Paul, already had about 4 scopes including the 11" Celestron SCT and an Astro-Physics 6" refractor so I recall thinking to myself 'Paul, Sharon (his wife) is going to kill you.' Then Paul turns to me with this kind of odd look on his face and says "Well, Bill how do you like your scope?" To say I was flabbergasted would be gross understatement.
Since then I have been having a ball. And in the meantime Paul and my wife have been colluding to get me more and more accessories for the scope including some wonderful Tele-Vue eyepieces. Especially nice are the 32mm Plossl for general deep sky scanning, which is nearly ideal with a Dobsonian, which you basically push around on a set of alt-azimuth bearings. Also nice, although your "Dobsonian bump" skills need to be honed, is the Tele-Vue 6mm Radian, which on a fairly high power ocular provides excellent eye relief for a eyeglass wearer like myself.

The "Been There, Done That" Beginner's Perspective
Most the beginner books on the market go into the "what you should buy" aspect of the hobby, but the emphasis is still on "what you should buy." I found that being on a budget some of the things handy for your hobby are laying around the house, or available locally, at a cheaper rate than you'll find in purpose built, specialty store outlets. Not as pretty or as slick as the purpose built stuff, but serviceable none-the-less.
About the basic "tool of the trade"
Just a few quick comments, not a compendium, as basic beginner books (e.g. Nightwatch or Backyard Astronomers Guide) cover the subject very well and in detail. I'd recommend either, but especially Backyard as it's coverage on equipment and systems is excellent. However, like all books there is an amount of obsolescence (Backyard was last revised in 1994) and to know the state of the art you also need to check a periodical like Sky and Telescope or Astronomy magazines; and peruse the web sites of the publishers and manufacturers.
Don't waste time on department store refractors or Newtonians. Most times you are wasting some or all of your money. Go to a reputable astronomy supply company and buy a quality scope. You will be happier in the long run. If you get a cheap scope with marginal performance you may be discouraged and then your interest may wane; while the "better seeing" provided by the better instrument will enhance your experiences and encourage you.
Buy the best you can afford. But remember it's a balancing act. Generally, the bigger the scope the more complex and difficult the set up. Gustafson's 11" Celestron and his 6" Astro-Physics are both wonderful scopes, are BIG, bulky, heavy have lot's of parts (scope, equatorial head, base, mounting pillar/tripod, electronics, battery for power, and accessories) and require a lengthy set up about 30-40 minutes depending on how much help you have, or have not available at your viewing site.
On the other hand, my 8" Newtonian with it's Dobson mount is two pieces (scope and base). I place the base, set the scope bearings in the base and poof I'm observing in 3 minutes. Of course the average Dob mount doesn't track automatically, you have to push the scope ("the Dobson Bump") to track objects, while the equatorial and fork mounts can be had with servos that track the object across the sky hands-off once you set them up. Once only the tracking scopes had star chart locator accessories and "go to" self seeking mounts, but now even some Dobs can be purchased with these so while the latter still do not auto track an object you can obtain the luxury of devices that help you find your target.
If you are certain of your abiding interest in the hobby shoot for at least an 8" scope. Ultimately, I would like a 8" or 11" SCT so I can get into digital photography.
A List of Things I know about, use, have used or and have found handy!
ITEM

COMMENTS

Eyepieces:
Get at least one wide view and one medium to high magnification to start with.

| | |
| --- | --- |
| | Optics 12mm Plossl |

Marty threw this one in. (nice guy)

| | |
| --- | --- |
| | Celestron 25mm SMA |

Came with the scope. Not a bad eyepiece; Good wide view. I mostly use the 32mm Televue Plossl now.

| | |
| --- | --- |
| | Televue 32mm Plossl |

Very good for Dobs and stooging about the night sky.

| | |
| --- | --- |
| | Televue 6mm Radian |

Excellent eye relief w/ wide viewing field for high power ocular, good value for $. Great on planets.

Observing Guides

Star Charts and subscription to a good hobby publication: Sky and Telescope or Astronomy.
Observing Chair
I use a navigators stool from a C-124 aircraft that I had around the house. Seat should have a pad. Keep it light and portable for moving around the scope. I painted mine white so I don't stumble over it in the dark.
Regular Chair
With a back support. For taking a break. I use a folding nylon camping chair. Your back will appreciate it at some point during an all night session.
Table, portable
Handy for keeping stuff within reach, up out of the dew and for spreading star charts. I use a small aluminum folding camping table from WalMart (cheap). There are commercial types that fold up smaller (more expensive).
Flashlights (yes plural)
W/ a red lens for night vision preservation. I use a military crook neck flashlight, again hanging around the house, with the red filters screwed in. Commercial red LED lights are excellent and easier on batteries. You'll also need a white light one for checking your area for dropped stuff at end of the nights observing.
Spare Batteries
Duuuhhhhh. Yeah. Murphy's Law says: Your one set of batteries will always fail when you didn't bring spares. And don't forget spare bulbs too!!
Finder Scopes (magnifying)
Bigger is somewhat better (8x50). Mine came with a 6x30. I took it off and use only the Telrad as for visual observing on a Dob the finder scope just seemed in the way. If you use one get one with a quick detachment feature. If you go big on a Dob, watch the weight forward or you'll droop.
Finder (non-magnifying)
The Telrad is my preference. One of the main reasons I took off my finder scope. Like a gun sight in a fighter, it displays a heads up set of circles with a dimmer control. Many guide books include overlays of a Telrad sight to facilitate locating objects. There are now newer more compact versions on the market.
Cases for Stuff
I found some aluminum tool cases on sale at a local building supply store with adjustable partitions in one, and pluck foam in the other: Only about $10 each. Also military surplus stores often carry transit cases which were designed for equipment, weapons or supplies storage or transport. These can be acquired and modified cheaply by adding or removing foam inserts to make excellent LOW COST cases for scopes and equipment.
REPELLANT!! (Bugs that is...)
In the summer, in tidewater Virginia, it's indispensable: Unless you like mosquitoes! I use Deep Woods Off. Local joke: How do you tell the difference between our local mosquito's and an F-14 fighter on final approach? Easy, the mosquito is a teensy bit louder.
Lens Cleaning Stuff
Cleaning Fluid, Brush, lens paper, cotton balls. Make sure they are safe for your lens coatings. Lens pens are also nice, I must get one someday.
Scope Dust Covers
Lens or opening covers. Especially for dust control on Newts and Dobs. I use plastic shower caps (heh heh heh). About $2.00 @ nearly any store. Cheap and effective. I put one on each end of my Dob.
Barlow Lens
Nice and cost effective way of doubling your range of lens magnifications. The Celestron Ultima is nice.
Light Pollution Filter
The broad band kind, good for pulling out faint objects in light polluted urban areas.
Color filters
I've got a set of four. I should use them more...
Moon Filter
OH YES. The moon is really bright and this cuts the glare substantially. There are other solutions but this one is pretty cheap and effective.
Counterweights for alt-azimuth Dobs
Needed to offset the weight of equipment and eyepieces on the objective end. Helps avoid the dreaded Dob Droop. Sliding commercial attachments are available. Alternatively, a Velco carpet strap wrapped around or stuck to the mirror end of the tube and lead shot in small bags with velcro hook side attached. I use the small shot bags from my police bean bag shotgun (I get them free) with the velcro hook side patch glued on with fabric glue. Add or remove bags to adjust the weight.
Luminous or Reflective Tape
If your telescope legs, base, protrusions or carry cases are black, it can help to have luminous or at least reflective tape spots or strips on them to avoid them in the dark (especially at really dark observing locations; or before your eyes reach maximum dark adaptation.) Luminous tapes glow on their own. Reflective are OK when you hit them with your red flashlight. These are commercially available, or surplus military, police, hunting and camping supply stores sometimes have them too.
Clothing in general
Coats, gloves, thermal underwear appropriate for the season. I have a parka, balaclava, several weights of glove, etc. Use the "layering" concept to adjust your comfort up or down. Don't forget the damp feet. You will be occasionally standing in a field of dew or ground fog, literally, some people wear Totes or galoshes to keep the feet dry.
Electric Socks
Like the hunters use. Keeps the old feet warm during cold weather observing.
Beginner Books
Night Watch (3rd Ed.) and The Backyard Astronomers Guide by T. Dickinson are excellent.
"Observers Vests"
For holding odds and ends. Buy one for $30+ at an astronomy store, or find a military surplus pilots survival vest possibly for less. I already had one lying around from Vietnam (yes it is NOW a tight fit) so it was no cost but I don't find it that handy.
Dew Control
Your mirrors (Newts), eyepieces (all) and corrector plates (SCT's and Maksutovs) or front objectives (refractors) WILL eventually dew up. Kendrick dew heaters are a low voltage heat strip type and are great but $. Dew shields will delay dew on non-Newts. Depending on the Newt scope construction I am told you can use the Kendrick types around the primary mirror, but haven't tried it. I use a hair dryer at the house but a 12 volt portable heat gun (similar to a blow dryer) is available to warm the eyepieces below the dew point. I must remember to buy one some day... Yes, I am a wimp. If it gets that wet, I pack it up and go home.
Astronomical (heh heh) links: (click on image)
No real recommendations per se. But Company Seven is an excellent firm to do business with. Marty is an interesting individual, and has a lifelong interest in the hobby. He makes sure what he sells you suits you, and that you get a quality item. He tests the scopes before selling them and sends those that don't cut it back to the manufacturer. He is a Celestron and Astro-Physics dealer. Highly ethical.
Last update: 09/21/2013